Translate this page into:

Images In Medicine
doi: 10.4103/0970-258X.314008
PMID: 33904425
Hamman syndrome
J Sankar1 , Maneesh Uniyal2 , Kishore Kumar3
1 Department of Medicine, Military Hospital, Chennai, Tamil Nadu, India
2 Department of Radiodiagnosis, Military Hospital, Chennai, Tamil Nadu, India
3 Department of Medicine and Oncology, Command Hospital, Bengaluru, Karnataka, India

Corresponding Author:
J Sankar
Department of Medicine, Military Hospital, Chennai, Tamil Nadu
India
sankarjayaprakash@gmail.com
How to cite this article:
Sankar J, Uniyal M, Kumar K. Hamman syndrome. Natl Med J India 2020;33:180
Copyright: (C)2020 The National Medical Journal of India
A 19-year-old male, without any previous comorbid conditions, presented to the emergency department with a history of swelling in the neck, hoarseness of voice and fever for 1 day. Clinically, he had tachycardia, and there was crepitation in the neck and anterior chest wall on palpation. His past medical history was non-contributory, and he was not on any medication. He denied any history of trauma, surgery or any medical procedure. On chest X-ray posteroanterior view, subcutaneous emphysema was confirmed. Non-contrast computed tomography of the chest showed mediastinal and subcutaneous emphysema but no pneumothorax [Figure - 1] and [Figure - 2]. Bronchoscopy and oesophagoscopy revealed no abnormality. Electrocardiogram showed sinus tachycardia. He was observed in the intensive care unit on 100% oxygen support, and the subcutaneous emphysema gradually resolved over 72 hours. Hamman syndrome (spontaneous pneumomediastinum presenting as subcutaneous emphysema), often idiopathic, is a rare clinical entity. Its incidence is <1:44 000, with a male predominance.[1] Patients can present with thoracic pain, dyspnoea, swelling in the neck, dysphagia, fever or hoarseness of voice. Conservative management is required with follow-up.[2] It is a benign entity with good prognosis. Drainage of subcutaneous air by a microdrainage catheter or skin incisions may be required in symptomatic patients with respiratory distress.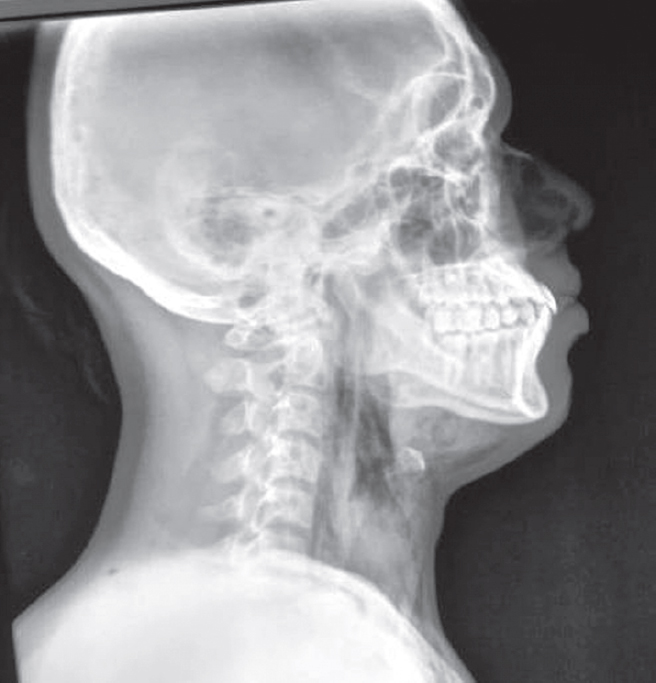 Figure 1: X-ray neck lateral view showing subcutaneous emphysema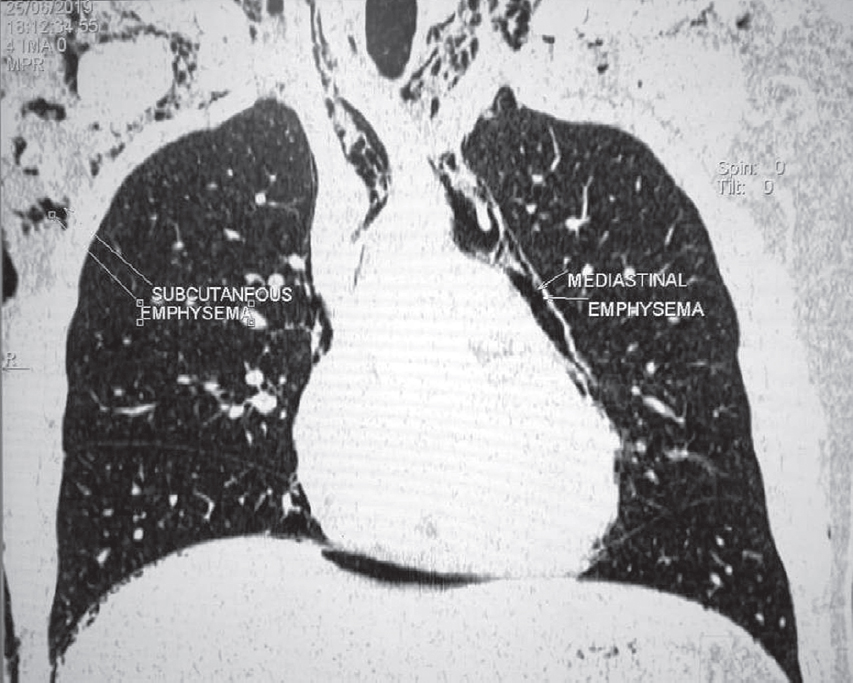 Figure 2: Non-contrast computed tomography chest showing subcutaneous emphysema and pneumomediastinum
Conflict of interest. None declared
References
1.

Kouritas VK, Papagiannopoulos K, Lazaridis G, Baka S, Mpoukovinas I, Karavasilis V, et al. Pneumomediastinum. J Thorac Dis 2015;7:S44–S49.

[Google Scholar]
2.

Jougon JB, Ballester M, Delcambre F, Mac Bride T, Dromer CE, Velly JF, et al. Assessment of spontaneous pneumomediastinum: Experience with 12 patients. Ann Thorac Surg 2003;75:1711–14.

[Google Scholar]
Show Sections